Since this is an important issue, how to improve the efficiency of industrial machinery, production managers and managers of these sections of the industries do not overlook.
It means a very important point and a constant production flow and controlled costs depends on it.
We are going to see the main variables that must be taken into account so that our industrial machinery does not lose point and is as optimized as possible.
We are going to base ourselves on improving the efficiency of industrial machinery, through:
The functionality of the machinery
Machinery speed
Machinery maintenance
Training of industrial machinery operators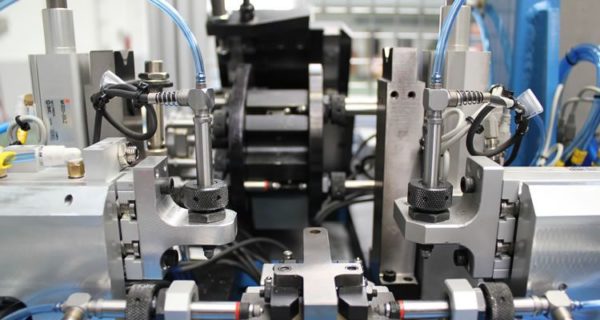 Improving the efficiency of industrial machinery means the ratio of the work done of said machinery and the energy expenditure for its operation.
Increase the production carried out in a given period of time and maintain consumption and production expenditure with the machine working at maximum performance during the same period of time.
The increase in consumption of industrial machines is mainly due to poor maintenance and care of the machinery, as well as not replacing worn parts and forcing the mechanisms to the point of not producing correctly and at the rate that they should.
Improve machine functionality
This point is key to ensure the efficiency of industrial machinery, as it improves the functionality of the machine.
Good cooperation between human and machine is necessary for them to work more efficiently.
It will make the operator better understand the status of the machine and better fit tasks such as installation, monitoring, diagnosis and maintenance of the machinery you are using.
Speed ​​of industrial machinery
Detecting a speed decrease and taking the necessary corrective actions in time can prevent major problems.
For this to be possible, regular inspections are necessary so that the equipment is kept functioning correctly at its maximum capacity for as long as possible, although this is only possible when they are automatically measured by automated programs.
Maintenance of industrial machinery
In order for the equipment to remain in good working order and with the correct function of the equipment and machines of a productive organization, it is necessary to guarantee their good condition.
At present, the development of new technologies makes the industrial maintenance of equipment and machines much easier, although without neglecting the recommendations of the manufacturer of each complement or equipment in question that is part of the machinery.
It must be taken into account that to improve the efficiency of industrial machinery, activities that involve the 4 main types of industrial maintenance should be considered:
Corrective maintenance: It can be simple adjustments of the part (s) that are evaluated as problematic, worn, defective or incorrectly installed until the replacement of the moving parts that are more critical.
Preventive maintenance: consists of scheduled activities such as periodic inspections, replacement and replacement of fluids, repairs and tests in order to reduce the frequency of failures and that production does not decrease its performance.
Predictive maintenance: This type includes activities for monitoring and diagnosing industrial equipment and machinery. Personnel specialized in carrying out studies that allow diagnosing any anomaly and taking the necessary measures to solve the failure. Some of these techniques are:
Vibration analysis.
Thermography.
Oil analysis.
Total productive maintenance: It encompasses a series of small, very simple tasks to be carried out by any operator, among which are:
Cleaning
Fluid verification
Small parts replacement
Training of industrial machinery operators
For everything to function well, the users of the equipment and machines must have sufficient knowledge to handle them safely.
The people who operate production machines are primarily responsible for their production and it is not productive to burden them with irrelevant jobs while they perform their function.
The person who operates a machine may know its productivity, performance and waste allowing him to improve them.
For this, it is necessary to train industrial machinery operators with specific knowledge of each machine in question, as well as the surrounding conditions ".
"A worker can be authorized to operate the machine once he has received a positive evaluation of the knowledge acquired."
Communication and collaboration between manufacturers and users are also very important to improve the design and use of industrial machinery.
"Manufacturers can take advantage of the knowledge and experiences of employers and workers who use industrial machinery."
We hope this information has been useful to remind you of how to improve the efficiency of industrial machinery in your factories and product and service companies.